---
Cultural Spotlight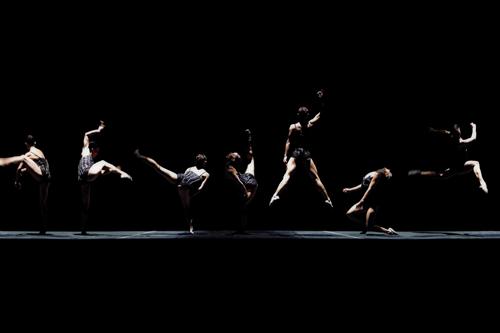 Celebrating the "Year of the Wolf"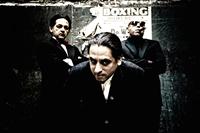 Culture Clash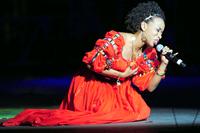 Women of Calypso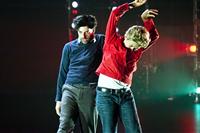 Miguel Gutierrez and the Powerful People
Cultura del Lobo Has Stellar 20th Season
In Chinese culture, this is the "Year of the Rabbit." For the performing arts world at MDC, it also has been the "Year of the Lobo," or "wolf" in Spanish.
Celebrating their 20th season, the Cultura del Lobo Performance Series has enjoyed a memorable year, kicking off their season with a performance by Tania Pérez-Salas Compañía de Danza, direct from Mexico. In partnership with the Mexican Cultural Institute and co-presented with the Adrienne Arsht Center, this event commemorated the bicentennial of Mexico's independence.
Renowned writer-actor ensemble Culture Clash conducted intensive workshops as part of their week-long residency at the Wolfson Campus with Prometeo, MDC's Spanish language theater program, as well as two performances at the Wolfson Auditorium, each followed by a community discussion.
Women of Calypso brought the sounds of the Caribbean to the Lehman Theatre MDC's North Campus, and musical duo Gema y Pável played to sold-out audiences at Miami Beach's historic Colony Theatre.
More recently, New York-based Miguel Gutierrez and the Powerful People performed their Bessie Award-winning Last Meadow, a performance piece inspired by the words and films of James Dean. The dance company also took part in numerous educational activities including professional artist workshops.
"We have had amazing successes to celebrate our 20th anniversary," said Elizabeth Doud, Cultura del Lobo's artistic director. "We are proud to have brought some of the best and most diverse contemporary performance to the Miami community and our students."
Doud already has great plans for the 21st Performance Series. Performers invited to participate include some of the newest theater, dance and music acts. Among the renowned artists are Argentine songstress and jazz diva Sofía Rei Koutsavitis, New York contemporary dance baron John Jasperse, fresh servings of the monologues of Samuel Beckett from Ireland, contemporary dance from Zimbabwe, deconstructed Chekov and more.
"These world-class artists push the boundaries of their forms, honor traditions relevant to our multicultural, multilingual ommunity, and introduce voices from beyond our region," Doud said.
— HP
More Cultural Spotlight Articles