---
Features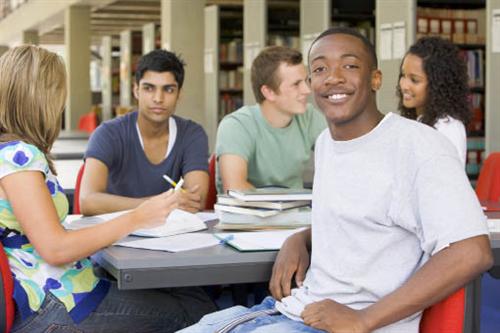 One-Stop Shop Streamlines Benefits Process
Julio Cohen didn't think he could afford college, but his father insisted they visit MDC's Wolfson Campus and ask about financial aid. There they learned about Single Stop USA, a nonprofit organization that recently partnered with MDC through a Kresge Foundation grant to provide free benefits screenings and application assistance for students and their families.
"Our program objectives are simple but ingenious," said Barbara Pryor, director of Single Stop. "By providing free Single Stop services and additional resources to students and immediate family members in need, students can focus on school-related issues and in turn, their retention rates can be significantly increased."
Changing Lives
"If it weren't for them I wouldn't be in college right now at all," Cohen said. With the help of Jennifer Kross, one of the project coordinators at Single Stop, Cohen applied for financial aid and received grants to cover all tuition at MDC. Kross also walked Cohen's father through the process of applying for food stamps and referred them to a program that gave them a $200 credit toward their electricity bill.
Since forming the partnership, MDC and Single Stop have screened more than 1,250 students for federal and state benefits, and provided free tax filings for more than 900 students. Child-care tax credits, food stamps and Medicaid benefits were also provided.
"Single Stop USA and Miami Dade College have become great partners. We're both dedicated to the same result – supporting students toward graduation and prosperous lives," said MDC President Dr. Eduardo J. Padrón.
Third Office, More Staff Planned for Fall
Students can visit Single Stop at MDC's Wolfson and North campuses. A third campus is planned for the fall, and staff will be added with support from the White House Social Innovation Fund. The College is also partnering with iMentor to provide mentoring relationships with professionals from the community and MDC alumni through the Single Stop offices at the campuses.
— NM
More Features Articles