---
Features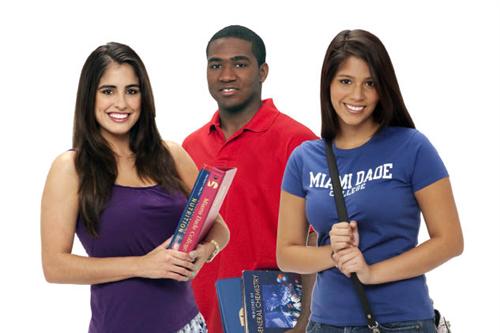 Students Give MDC Services Top Grades
The results are in: The most recent Enrolled Student Survey shows encouraging trends at Miami Dade College and a satisfied student body. The recent survey assessed students' levels of satisfaction with MDC's services. The inquiry has been conducted and updated every two years since 1998 and provides insight into MDC's progress and the demographics of its student body.
Students were asked if they knew about 19 different services offered by the College, if they used them, and if they were satisfied with them. The majority of students gave most of MDC's services a rating above 70 percent. For high-use services, the library booked the highest rating with 95 percent user satisfaction. Other high scorers included the Testing Office (94 percent) and Study Skills Labs (93 percent).
When students were asked to indicate their level of agreement with statements related to MDC, 10 of the 12 items had outstanding agreement ratings. Students applauded MDC's computer and technology support (77 percent). They also greatly appreciated the respect employees demonstrated to them (73 percent).
Most results were consistent with the past three years according to David Kaiser, director of MDC's Institutional Research. One trend that Kaiser noted was that, given the current economic climate nationwide, "more people are coming to MDC to get a better job," and are excited about their improved future employment opportunities.
At the end of the survey, students rated their overall satisfaction with MDC, and 90 percent of students reported being satisfied.
"That means people are pretty happy," Kaiser said.
— JD
More Features Articles