---
Features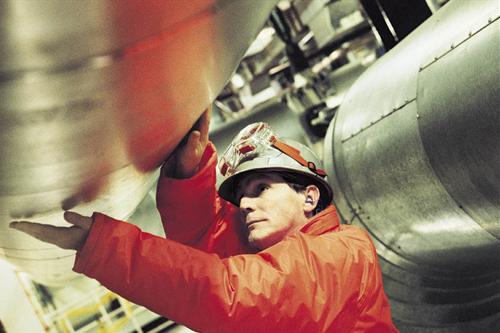 MDC Works to Meet U.S. Energy Needs
Florida Power and Light (FPL) and MDC, which partnered five years ago to address the utility company's local nuclear power plant employee shortage, recently joined the National Academy for Nuclear Training.
"This accomplishment distinguishes our program as exemplary," said James H. Auld, Industry and Community Training Coordinator for FPL.
Unique Certificate
Membership into this exclusive program allows MDC to award industry-recognized certificates to graduates of its Nuclear Uniform Curriculum Program (NUCP), a framework for educating and developing operators and technicians for nuclear power plants nationwide.
Training new workers has become an industry priority because the nuclear energy industry anticipates a large number of retirees from its current 65 sites, which operate 104 reactors, in addition to the demand for workers resulting from construction of new nuclear power plants.
Thousands of New Jobs
The Nuclear Energy Institute (NEI), which instituted the initiative that led to the creation of NUCP, estimates that in order to maintain the current workforce, the industry will need to hire approximately 25,000 more workers by 2015.
Students who earned at least a B or higher in the core classes of the nationally accredited curriculum are awarded NUCP certificates, signifying their readiness to join any electric utility's training program for plant operators, technicians and maintenance personnel.
"When we began the program with FPL, it was to create a continuous pipeline of workers from within the community they serve," said Dr. Richard White, director of Miami Dade College's School of Computer and Engineering Technologies. "Now, our partnership also is helping address the industry's national shortage."
— PUR
More Features Articles