---
Making Their Mark
Building on MDC's Multiplier Effect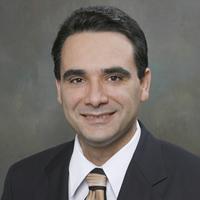 Alvio Domínguez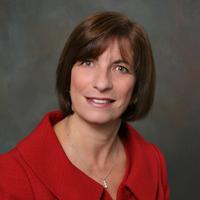 Elizabeth Nicoli-Suco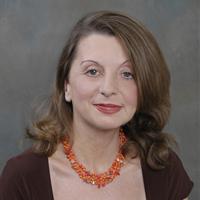 Lourdes España
Great Math Professors, Great Students Lead to Increasing Success
Several MDC faculty members have received prestigious fellowships and awards this year, a reflection of their outstanding dedication to making a difference in students' lives.
Lourdes España, mathematics professor at North Campus, was recently selected to participate in the 2011 E. Kika De La Gaza Fellowship Program with the United States Department of Agriculture (USDA). She'll be working with the USDA in Washington, D.C., to gain insight of the federal government and identify internship and career opportunities for students.
Exceptional Career Choices
"Many students don't see the career opportunities that are out there if they major in mathematics," España said. "If they have the chance to learn about a particular job opportunity within the field of mathematics, it might intrigue them."
Also taking a leadership role in advancing students through mathematics was Alvio Domínguez, professor and Math Club coach. He recently led a team of four students to take second place in the statewide Math Olympics; in the individual competition, a Wolfson Campus student took first place for the second year in a row – Luis Larco, a sophomore in the Honors College, beat out 119 students.
Wholehearted Dedication
"When people devote themselves to something with complete passion, as they did, there is an important lesson being transmitted from that experience: Dedication is the most essential component to success," Domínguez said.
Another essential component is motivation. Known for encouraging and inspiring students, Wolfson Campus math professor Elizabeth Nicoli-Suco was named Florida Professor of the Year by the Carnegie Foundation for the Advancement of Teaching and the Council for the Advancement and Support of Education. Other Florida Professors of the Year from MDC have been Alberto Meza, in 2003; Dr. Ana Cruz, in 2005; and Dr. Sandra Schultz, in 2009.
More Making Their Mark Articles