---
Making Their Mark
Expanding the Curriculum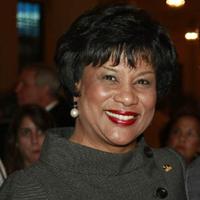 Homestead Campus President Dr. Jeanne Jacobs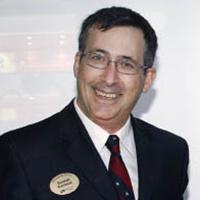 Homestead Arts and Sciences Department Chair Randall Kaufman
MDC Broadening Understanding of Holocaust, Genocide
During a gala reception held to celebrate its 60th anniversary, Temple Hatikvah Homestead Jewish Center recently honored Homestead Campus President Dr. Jeanne Jacobs for MDC's commitment to educating students and the South Florida community on the Holocaust and genocide.
"Your school has brought vibrancy to our community, for which we are all grateful," said Rabbi Jack Sparks. "The Homestead Campus has impacted thousands of eager learners and is an integral part of South Florida."
MDC has hosted 24 events on the topic, reaching more than 5,000 people who have attended lectures at campuses throughout the College.
"Our efforts have been met with a great deal of interest from our students," said Jacobs.
"We have been able to collaborate with the Miami Beach Holocaust Memorial and the Jewish community," she said. "In addition, Randall Kaufman, chair of our Arts and Sciences Department, has been instrumental in broadening awareness on this important issue and in developing a Holocaust/genocide curriculum that goes beyond history to include disciplines such as literature, psychology and ethics."
Looking to the future, Jacobs added, "We will be working on a study-abroad program in Poland, which will be a wonderful learning opportunity for our students."
— WV
More Making Their Mark Articles