---
Alumni News
From Degree Recipient to State Attorney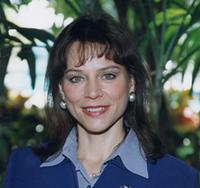 State Attorney Katherine Fernández Rundle got her start at MDC.
With an impressive track record of helping to reduce crime in Miami-Dade County and protecting the interests of Florida's children, Katherine Fernández Rundle's tireless work as Miami-Dade County State Attorney goes to show that MDC graduates really do go far in giving back to the community that gave them their start.
The custodian of the county's legal affairs credits MDC for preparing her for a stellar career in justice.
"Miami Dade College gave me the opportunity to launch my professional and legal career," Fernández Rundle said. "This wonderful institution has also been long recognized for laying the groundwork for many others in our community to excel in their respective career fields. MDC will always hold a very special place in my heart."
— MR
More Alumni News Articles