---
Making Their Mark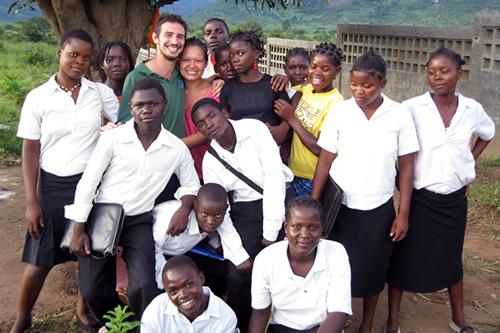 Excelling at Yale, Helping in Mozambique
Daniel Carvalho's amazing odyssey, which took him from tire salesman with no plans for college to Yale University graduate, began in his native California.
A son of Brazilian immigrants, Carvalho graduated from high school in Oxnard, Calif., before moving to Miami with his parents.
After 18 months as a salesman, he quit his job with the tire company and went to Mozambique in southeastern Africa to work for a faith-based nongovernmental organization.
From there, he received another life-altering opportunity – a scholarship to study at MDC's Honors College at the Wolfson Campus. 
Ideal College Setting
"Downtown Miami, small community, free tuition – it was the perfect fit for me," said Carvalho, 26.
Carvalho, who majored in international relations and graduated with a 4.0 GPA, said he had "incredibly supportive" professors at MDC, including Michael Hettich, Joann Falco-Leshin and Chris Migliaccio.
He also called Virginia Fuillerat "the best college advisor a student could hope for" and appreciates all the acacdemic and career advice he received at The Honors College at MDC. 
Powerful Belief
"In high school, I received very little counseling, and maybe that's why I didn't have college ambitions upon graduation," he said. "What The Honors College did to prepare me for Yale was help me believe that no school was above me." Sure enough, Carvalho accomplished his dream, graduating from Yale with a degree in political science.
"I loved my time at Yale," he said. "It felt like an academic Disneyland. It was a place where almost any academic aspiration could be fulfilled."
Carvalho, who married Patricia Orozco in July, returned to Mozambique after his wedding. They both are now working in the Peace Corps.
"I feel so lucky that we have the opportunity to serve together," Carvalho said. "I think it will be a great foundation for our life together."
— WV
More Making Their Mark Articles