---
Making Their Mark
MDC Professor Joins Prestigious Fulbright Specialist Program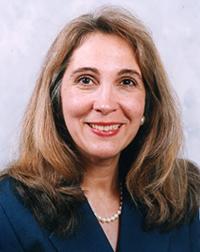 Dr. Myra Medina
MDC professor Dr. Myra Medina has joined the ranks of notable U.S. scholars and professionals who have been selected for the prestigious Fulbright Specialist Program.
Dr. Medina, a faculty member in the Department of English as a Second Language (ESL) and Foreign Languages at the North Campus, recently spent three weeks at Universidad APEC in the Dominican Republic presenting lectures on language acquisition theories and conducting workshops on second-language learning methodology. She also consulted with administrators and faculty on the faculty evaluation process.
Her visit played a significant role in the area of faculty development at the university, located in Santo Domingo, which has one of the best language programs in the Dominican Republic.
"Dr. Medina's recognition for this honor not only demonstrates her academic leadership but also shows yet another achievement in her distinguished career in higher education," said MDC North Campus President Dr. José Vicente.
Fulbright Specialists fulfill a vital role in creating connections between U.S. and foreign degree-granting academic institutions as well as Fulbright academic exchanges.
— HP
More Making Their Mark Articles