---
Making Their Mark
School of Nursing Wins Major Awards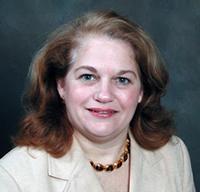 Dr. Carol Petrozella
Miami Dade College earned top honors recently at the Florida Nurses Association Southern Region Awards when nursing professor Dr. Carol Petrozella, RN, and MDC's School of Nursing were recognized for their many outstanding achievements in the field of nursing.
MDC's School of Nursing won the Community Service Award for its innovations in nursing, for fostering quality patient care and for enhancing professional growth. Faculty members who helped MDC win this award include Dr. Marie O. Etienne, Annette R. Gibson, Helen Bhagwandin, Pauline Kerr, Lenora Yates and Petrozella. The College also was selected for its voluntary-service contributions that have helped improve the health of the South Florida community.
In addition, Petrozella won the Nurse of the Year Award honoring an outstanding educator who demonstrates a commitment to teaching. A professor for 37 years, she has received two Endowed Teaching Chairs. She was chosen for the award based on her use of innovative and creative teaching methods.
As a certified trainer for the Prevent Blindness America organization, she teaches nursing students and volunteers how to detect blindness through childhood screenings. She also helped establish the Institute for Ethics in Health Care at MDC's Medical Center Campus and has served as its director since 2003.
"You cannot be healthy if you don't have a healthy environment," said Petrozella, who regularly takes her students on field trips to the Everglades, Oleta River State Park, Biscayne Nature Center and Coventa, which is a renewable energy plant in Miami Lakes. "Nurses have a responsibility to be stewards of the Earth."
— WV
More Making Their Mark Articles