---
Academics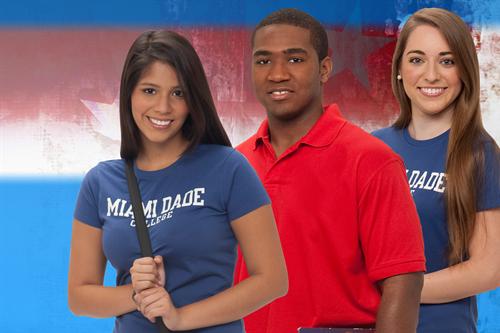 Making 3,000 Dreams Come True
Miami Dade College has changed millions of lives since 1960. Now it can add another 3,000 people to the list with the continuation of its American Dream Scholarship program.
Initiated last year, the unprecedented program covers in-state tuition and fees for two years for hardworking Miami-Dade County high school students who graduate with a GPA of 3.0 or higher. MDC President Dr. Eduardo J. Padrón recently announced that the program would continue for the foreseeable future.
The American Dream Scholarship has been made possible by the generosity of the Greater Miami community. In celebrating MDC's 50th anniversary last year, the community broke all records for philanthropic giving, creating this new avenue of opportunity for students. These benefactors have recognized the importance of a college education and the high quality of education that Miami Dade College provides.
— AMS
More Academics Articles