---
Academics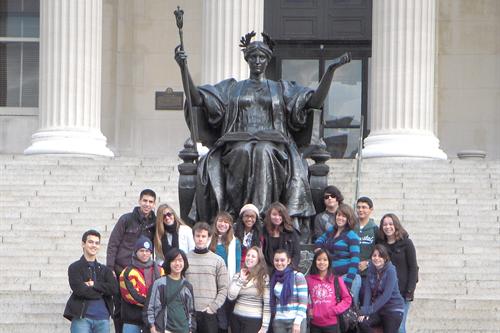 MDC High Schools Set U.S. Bar Higher
Always at the forefront of excellence in higher education, Miami Dade College also is receiving top marks and national recognition for its secondary education endeavors.
MDC's New World School of the Arts (NWSA) High School and the School for
Advanced Studies (SAS) are among the best high schools in the country, setting students up for success in college and their careers.
Scholarship-Winning Artists
Long regarded the premier performing and visual arts high school in Florida, NWSA continues to hit high notes with about $15 million in scholarships awarded to its 2011 graduates, 96 percent of whom were college-bound. About one-tenth of them graduated with distinctions from the National Foundation for Advancement in the Arts' YoungArts program. Its graduates are accepted year after year to all of the top academic and arts institutions of U.S. higher education.
Two Diplomas in Hand
With a college-bound rate of 100 percent and through-the-roof SAT scores, SAS boasts remarkable results. Being a full-time, dual-enrollment high school, SAS has a student body of motivated, hard-working juniors and seniors who take rigorous high school classes in tandem with college courses at MDC. As a result, about half of its graduates complete high school with an associate degree in hand. These students also can potentially earn additional college credits through high Advanced Placement test scores. Its 2011 grads were accepted to 35 of the top 50 colleges in the country. Newsweek magazine recently ranked it the best public high school in Miami-Dade County and 28th nationwide. The Washington Post also recognized it as a top high school, ranking it 27th in the country.
— MR
More Academics Articles