---
Academics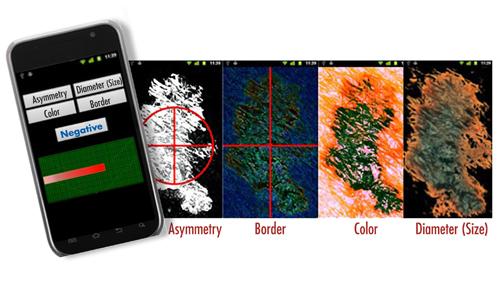 MDC Produces Revolutionary Tech Advances
Miami Dade College's School of Engineering and Technology (EnTec) is on the cutting edge of technological research, funding and education – and the home of brilliant student research with potentially life-changing implications.
Two students in particular, Ana María Quevedo and Lisa Richardson, both juniors in the Bachelor of Science in Electrical Engineering program, have developed trailblazing applications that will have revolutionary impacts in medicine and democratic societies. 
Supporting Democracy
Quevedo has developed AuditBear (www.audit-bear.org), a website that analyzes records gathered from electronic voting machines. This unique tool has incredible potential for ensuring accountability and maintaining the integrity of democratic elections around the globe. It has already been used to audit voting results in numerous counties in South Carolina.
Upon the recommendation of MDC Engineering Chair Dr. Miguel Alonso, Quevedo took part in an extended internship at the Team for Research in Ubiquitous Secure Technology (TRUST) lab at the University of California at Berkeley. Already experienced in elections operations, Quevedo was able to apply her technological knowledge toward resolving known issues in the tallying of votes following an election, culminating in the development of this powerful website.
Diagnostic Power
Richardson's work also has major ramifications – and life-saving potential. Through her research at Miami Dade College, Richardson developed a smartphone app, the Skin Cancer Identification System (SCIDS), which analyzes moles in order to assess their risk of malignancy. While not intended to take the place of a full skin biopsy, patients and health care providers alike can use this cutting-edge app as an early alert system.
The work of Quevedo and Richardson, supported by a $1 million grant from the National Science Foudnation, underscores the importance of research at the undergraduate level.
"Applied work is extremely important," said MDC Chair of Engineering Dr. Miguel Alonso, who guided the two students through their research endeavors.
"Undergraduate research is an important tool for engaging students and really teaching them how to be engineers. It gives them an advantage over other graduates."
— MR
More Academics Articles