---
Cultural Spotlight
MDC Live! Gets New Director and Big Plans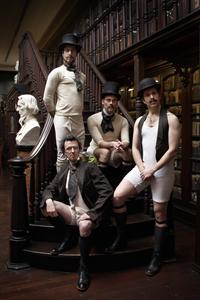 Pig Iron Theatre Company performs in March for MDC Live!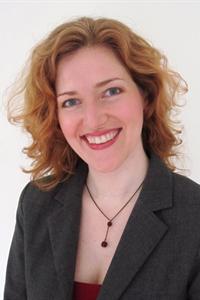 Kathryn García recently took the helm as director of MDC Live!
MDC Live! Performing Arts Series is flourishing after celebrating its 20th anniversary earlier this year with its new name and programming aimed to showcase the organization's broader, more international endeavors.
The acclaimed series – ranked as one of the top five cultural programming series in the nation – has sensational shows lined up for its 2011-12 season. Presenting graceful sounds this fall is Argentine songstress Sofía Rei. The new year then begins with one of Zimbabwe's foremost dancers, Nora Chipaumire, presenting solo works.
The season continues with renowned jazz drummer Terri Lyne Carrington in February; Pig Iron Theatre Company in March; and the electrifying John Jasperse Company in April.
Leading the season is new MDC Live! Executive Director Kathryn García. A graduate of New World School of the Arts at MDC, García is returning to share her creative talents.
"I am extremely excited to join MDC Live! with its strong commitment to cultural initiatives," she said. "MDC Live! provides outstanding performances. In addition, students are able to experience the transformational power of the arts."
New plans include offering more performances at more venues throughout the county, increasing educational experiences for MDC students and the public through longer and additional artist residencies and commissioning projects with local, national and international artists.
Prior to joining MDC Live!, García served as director of programming at the Adrienne Arsht Center for the Performing Arts where she was responsible for the center's jazz, world music, gospel and dance series.
— AMS
More Cultural Spotlight Articles