---
Cultural Spotlight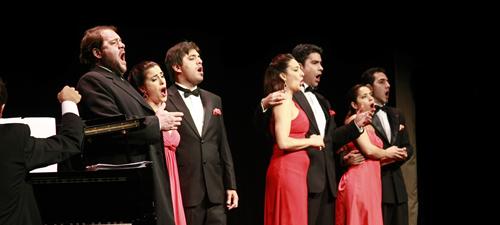 CLACI Brings Timely World Issues to Forefront
The Center for Latin American and Caribbean Initiatives (CLACI) at MDC is thriving in its mission to serve as an arena for discussion of the timeliest issues in inter-American affairs. CLACI has hosted a variety of informative events promoting the interdisciplinary study of everything from politics and economics to history and music.
Universal Language
For a second consecutive year, a group of talented young musicians from the Instituto Superior de Arte del Teatro Colón in Buenos Aires, Argentina, one of the leading opera houses in the world, will perform an evening of opera favorites at MDC's Wolfson Auditorium in downtown Miami for one night only in November.
"An Evening of Music" is being presented by CLACI and MDC's Office of International Education in conjunction with the Americas Society.
Foreign Relations
CLACI also hosted an enlightening panel discussion with international journalists and representatives from the Miami consular offices of Argentina and Brazil in collaboration with the Miami International Press Association, focusing on each country's current policy and affairs, including economic advances, commercial policies and their ties to South Florida.
CLACI collaborated with the Center for Latin American Studies at the University of Florida to host "Electoral Politics: Nicaragua and Argentina in the Context of their Presidential Elections," a revealing discussion assessing their electoral process and repercussions on domestic politics.
CLACI Executive Director Carlos Barrezueta also moderated "Brazilian Economics: Current State and Future Challenges." Hosted by CLACI and MDC's School of Business, this interesting event examined Brazil's transformation into a regional and world economic powerhouse.
— HP
More Cultural Spotlight Articles