---
Academics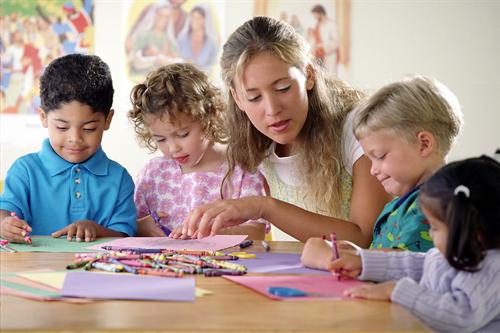 MDC Sets New Heights for Early Childhood Education
Aperennial leader in higher education, Miami Dade College is also raising the bar in early childhood education. MDC's School of Education recently received approval from the Florida Board of Education to offer a Bachelor of Science in Early Childhood Education program that answers the nationwide call for higher standards in child care and early childhood education.
Fulfilling Federal Goals
In addition to giving practitioners and facilities a means to improve the quality of their programs and curricula, the degree is the first in the state to include endorsements in ESOL, reading and pre-kindergarten disabilities. Valuable assets for job-seeking graduates, endorsements from the state prove that teachers have received additional training beyond the requirements for obtaining a teaching certificate that will enable them to more effectively meet students' unique learning needs.
"Early childhood education is fundamentally important," said Dr. Susan Neimand, director of MDC's School of Education. "It sets the tone for success in lifelong learning. Our program ensures that children are engaged at an early age, getting the chance to thrive intellectually from the start rather than simply being babysat."
Language Advancements
Alongside its early childhood education courses, MDC's School of Education is also experimenting with accelerated content-based English courses so that speakers of other languages can gain their Florida Child Care Professional Credential (FCCPC) while they are learning English.
MDC's School of Education has a proven track record of excellence in educator preparation. Recently, its graduates outperformed their Florida peers after their students averaged higher scores on the statewide FCAT exams than students of graduates from all other state colleges.
— MR
More Academics Articles