---
Academics
Financial Leader to Head School of Business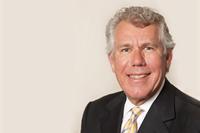 MDC School of Business Dean Brian Sepe
Renowned for attracting top talent, Miami Dade College has appointed longtime financial services leader Brian Sepe as dean of the School of Business.
Wealth of Experience
Sepe, who joined the College in January, brings an abundance of knowledge and expertise to his new post at MDC.
With more than 30 years of experience in business operations, risk management, growth initiatives and overall strategic development in the wealth management industry, he has worked for distinguished corporations such as Merrill Lynch and Bank of America, with global offices in eight countries representing clients from more than 150 nations. He most recently headed wealth management operations in Latin America and Canada.
"Mr. Sepe will be a tremendous asset to the School of Business, as well as Miami Dade College," said Miami Dade College President Dr. Eduardo J. Padrón. "I am certain he will take our School of Business to even greater heights."
Community Contributor
Sepe has been recognized with many distinctions during his career. Locally, he also dedicates his time to important community organizations, including the Greater Miami Chamber of Commerce, the Beacon Council and United Way.
Sepe is also an approved arbitrator for the Financial Industry Regulatory Authority (FINRA), formerly the NASD and NYSE. In addition, he served in the U.S. Army's 82nd Airborne Division.
— AMS
More Academics Articles