---
Features
Making All the Right Connections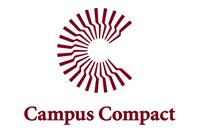 A two-year grant from the nonprofit Campus Compact is allowing MDC to launch its new college completion intiative Connect2Complete.
Taking a trailblazing role in helping the nation achieve higher college completion rates, MDC will be one of only nine colleges in the country to participate in a pilot program to help college students stay in school and graduate.
Enhancing Civic Involvement
The College was awarded a two-year grant from Campus Compact, a nonprofit coalition of nearly 1,200 college and university presidents committed to fulfilling the civic purposes of higher education, to launch Connect2Complete (C2C). In addition, this initiative aims to increase student civic engagement and leadership. The project also receives support from the Bill and Melinda Gates Foundation.
MDC hopes to develop strategies that will be adopted at colleges across the country. The College's Center for Community Involvement will launch the project at the Wolfson Campus this term.
Peer Advocates
Not only will the C2C program benefit Pell Grant-eligible students enrolled in at least one developmental education course, but MDC students demonstrating academic success in various disciplines will have opportunities to work alongside faculty as peer advocates in life-skills classes and potentially gain Federal Work Study positions or AmeriCorps scholarships.
"This program will strengthen student connections to their peers, MDC's support resources and the community," said Josh Young, director of MDC's Center for Community Involvement. "As C2C becomes a critical component of MDC's efforts to empower students through leadership development and meaningful engagement, we expect an increase in the number of students able to successfully stay in school, graduate and become active citizens of our community."
— AMS
More Features Articles