---
Features
MDC at Center of Presidential Race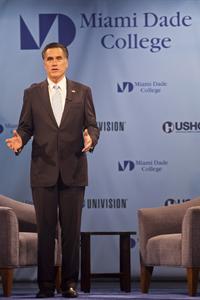 Mitt Romney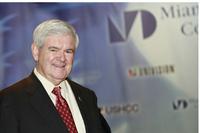 Newt Gingrich
Major contenders for the Republican presidential nomination convened at Miami Dade College's Wolfson Campus for Univisión's Meet the Candidates forum to articulate their positions on issues vital to the upcoming election.
The program was hosted by award-winning journalist Jorge Ramos, in partnership with the United States Hispanic Chamber of Commerce (USHCC). Frontrunners participating in the forum included former U.S. Speaker of the House Newt Gingrich and former Massachusetts Gov. Mitt Romney.
Helping the candidates more clearly define their positions, MDC students asked insightful questions about where the politicians stand on a wide range of issues.
The event on Jan. 25 was attended by hundreds of people, including Miami Dade College students, USHCC members and local business leaders.
More Features Articles