---
Making Their Mark
Powerful Leader Joins MDC Board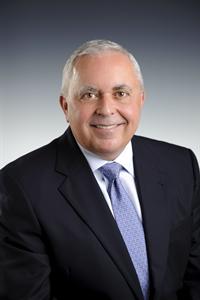 Armando J. Olivera
The Miami Dade College District Board of Trustees recently welcomed Armando J. Olivera as its newest member.
Olivera, president and CEO of Florida Power & Light Co. (FPL), was appointed by Gov. Rick Scott to a four-year term on the board. He replaces Robert H. Fernández, whose term on the Board has ended.
"I've been looking for ways to give back in the community," said Olivera, a resident of Coral Gables. "I benefited so much from education. It made all the difference in my life. And I think Miami Dade College has really done a phenomenal job of creating opportunities for several generations."
Building MDC's Legacy
Olivera, who also serves on the Cornell University Board of Trustees, said he looks forward to lending his business expertise and board experience to help MDC continue its legacy of student and institutional success.
"We welcome Trustee Olivera and know that his many years of corporate experience will be an invaluable resource to the College," said MDC President Dr. Eduardo J. Padrón. "He is also no stranger to MDC having helped spearhead many educational partnerships with the College throughout the years."
Since his appointment earlier this spring, Olivera has been busy familiarizing himself with the College and its diverse student body.
Dedicated Students
"The fact that the average age of an MDC student is 26 years old I think tells you a lot," Olivera said. "My guess is most of those people have full-time or part-time jobs and they really value education. They recognize how important it is to get ahead in life, and that struck me as very positive."
Olivera has worked at FPL for nearly four decades and has held his current title since 2003. He is a member of the Florida Reliability Coordinating Council and also has been a member of the Florida Council of 100 since 2007 and served on the Enterprise Florida Board of Directors from 2004 through 2011. Olivera received his bachelor's in electrical engineering from Cornell and a Master of Business Administration from the University of Miami.
— AMS
More Making Their Mark Articles