---
Making Their Mark
Professor Molds National Education Policy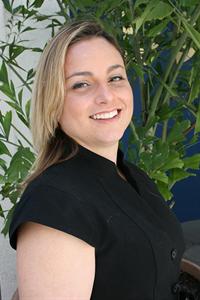 Dr. Marlene Morales
With its proven history of advocacy for quality instruction, Miami Dade College consistently fulfills a leading role as a contributor to the improvement of nationwide teaching standards and practices.
Continuing this strong tradition, Miami Dade College alumna and Associate Professor of Science Education Dr. Marlene Morales was recently invited to participate in the Teacher Preparation Task Force of the American Federation of Teachers (AFT-CIO) in Washington, D.C.
As part of the task force, comprised of higher education and K-12 leaders, Dr. Morales was charged with examining the AFT report "Building a Profession: Strengthening Teacher Preparation and Induction" and providing recommendations to bring teacher education programs into the 21st century. Her contributions will shape future generations of teachers throughout the nation and ensure that every child in America has access to quality teaching.
Shaping the Future
"I'm very excited to be a part of this task force," said Morales. "It really has the wonderful potential to influence policy on teacher preparation around the country."
Morales has worked extensively with the state in the area of teacher preparation and certification. At MDC, she has been an integral player in the science education program, developing and revising curriculum while ensuring that it meets and exceeds state standards. Morales credits MDC's high-flying reputation for facilitating this opportunity to influence education policy at the national level.
MDC Makes an Impact
"The AFT thinks very highly of MDC, and I believe that is why we were invited to come to the table and present our ideas," Morales said.
Dr. Susan Neimand, director of MDC's School of Education, said she was proud that Morales could represent the College at such a noteworthy event. "Her experience makes her a perfect candidate for this work," she said. "Dr. Morales' input into this initiative will ensure that teacher education programs around the country maintain rigor and high quality."
— MR
More Making Their Mark Articles