---
Academics
Ready to Take on the World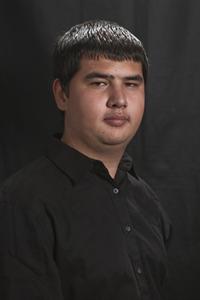 Timur Kuzibaev
Miami Dade College student Timur Kuzibaev is taking the worldly knowledge he gained at MDC across the pond as he heads to Europe for a full year of exciting study and work in Germany.
Kuzibaev recently was chosen as one of only 75 students nationwide – and the only one from South Florida – to receive a prestigious $25,000 fellowship from the Congress-Bundestag Youth Exchange (CBYX). Starting in July, he will take two months of intensive German language courses, followed by four months of university studies and five months working for a German organization, all opportunities the political science major relishes.
Clear Goals
"I have this strong desire to travel," said Kuzibaev, a native of the Central Asian country of Uzbekistan who came to the U.S. at age 13. "I want to focus on international affairs and someday work for the United Nations. This is a great step toward achieving that goal."
Kuzibaev traces his development into a well-rounded global citizen to the wide range of academic and cultural experiences and the strong mentoring he has received at MDC.
Exceptional Guidance
"Miami Dade College has provided me the education and leadership I have needed to be competitive in my field of study," he said. "My professors have offered me their invaluable guidance and advice, especially Professor Michael Lenaghan, who shows tremendous commitment to his students and has demonstrated to us all that with determination and hard work there is absolutely nothing that can stop us from achieving our dreams."
This strong network of support at MDC inspired Kuzibaev to become involved first in student organizations on campus, then in his community and now abroad. With this winning attitude, heundoubtedly will go far.
— MR
More Academics Articles