---
Features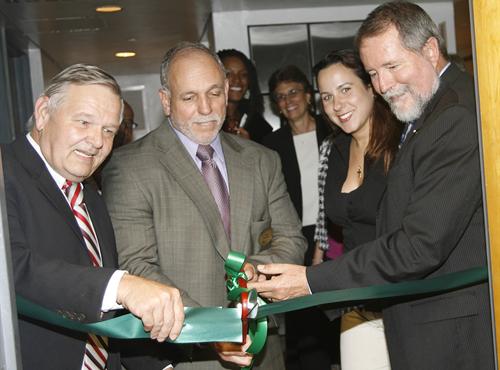 The Perfect Health Care Trifecta
Mindful of the growing health care needs of students, employees and the community, MDC's Medical Campus is expanding upon its already impressive lineup of services by establishing a new Wellness Clinic that will add vital care extending beyond the outstanding eye care offered for more than two decades at MDC's Vision Clinics and the exceptional dental care the College has long provided through its Dental Hygiene Clinics and more recently through its partnerships with Peñalver Clinic and Nova Southeastern University.
After its ribbon-cutting in April, the Wellness Clinic formally opens for business this summer. It will begin its outreach efforts by providing Medical Campus students and part-time employees with a wide range of services, including physical exams, drug screenings, HIV testing, bone density scans and EKGs. Services to the community-at-large are planned for the future. In addition, MDC has long served the region by offering dental care at its acclaimed Peñalver Clinic and eye care at its outstanding vision clinics.
The Wellness Clinic fulfills a need of all Medical Campus students, who must have physicals and obtain immunizations before the clinical portion of their academic programs. "We're making it convenient for the students at a reduced cost," said Medical Campus President Dr. Armando Ferrer.
Staffed by nurse practitioners and physician assistants, the Wellness Clinic will provide Medical Campus students with an additional site for their required clinical rotations, which they now do at area hospitals, clinics and doctors' offices. MDC also is exploring working with other medical schools and health service providers to offer a broader range of services.
Meeting the region's demands for a highly skilled workforce, Medical Campus is the county's primary trainer of health care professionals and houses one of the largest nursing schools in the nation.
— Staff Report
More Features Articles