---
Powerful Partnerships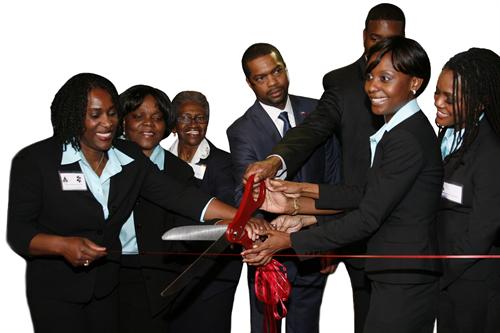 Empowering Haitian Nurses to Lead
Honoring its commitment to nursing education, Miami Dade College's Wolfson Campus recently hosted the Haitian American Nurses Association of Florida's (HANA) First Annual Historic Leadership Convention, bringing together the organization's national leaders and membership with the goal of empowering and enhancing the leadership skills of future nurse leaders.
Kicking off with a ribbon-cutting ceremony at the historic Freedom Tower at Miami Dade College, the three-day convention included lectures, plenary sessions, concurrent sessions, panel discussions, mentoring sessions and more in support of Haitian and Haitian-American leaders in nursing.
Professional Development
Based on the convention's theme of "Empowering Future Nurse Leaders Through Mentoring, Caring and Leadership," events focused on topics including the History of HANA, Role of Nurses in the New Patient Protection and Affordable Care Act, compassion fatigue, mentoring, effective use of social media in nursing, stress management, leadership and empowerment, as well as the 2010 Institute of Medicine report "The Future of Nursing: Leading Change, Advancing Health," which heralds important mandates for nurses.
On its closing day, HANA honored six community leaders at its 28th Annual Scholarship Fundraising & Awards Gala, among them MDC Wolfson Campus President Madeline Pumariega and Professor Constance Miller, who have shown tremendous commitment to HANA and the students it supports."Professor Miller has been an inspiring educator and leader at MDC. We wanted to recognize her leadership and commitment," said MDC Professor and past HANA President Dr. Marie Etienne, who chaired the first national convention. "President Pumariega has been a true partner with HANA, ensuring that Haitian students who came to MDC's Medical Campus from Université Notre Dame d'Haïti had a great immersion experience."
Sustaining Support
"This was a major task," said Dr. Etienne. "We pulled it off thanks to MDC President Dr. Eduardo J. Padrón, who lent his leadership and support from his team at MDC to make this convention a reality."
— MR
More Powerful Partnerships Articles