---
Powerful Partnerships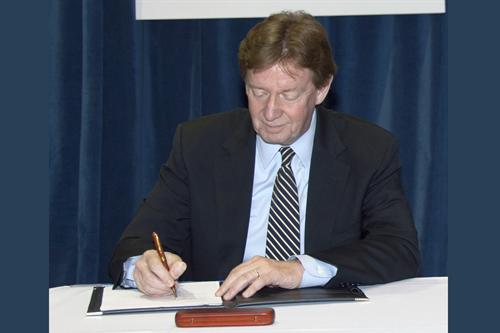 Opening the Doors to American University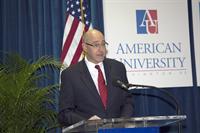 MDC Provost Dr. Rolando Montoya presided over the recent articulation ceremony between MDC and American University.
Enabling MDC graduates to smoothly transition to top universities across the nation and around the globe, Miami Dade College recently signed a new articulation agreement with American University.
Located in Washington, D.C., American University is a private, coeducational institution with a liberal arts curriculum. Enrolling nearly 7,000 students, it offers 61 bachelor's, 54 master's and 11 doctoral degrees. Its students are known for their civic engagement and have been recognized by Princeton Review to be among the top five most politically active student bodies in the nation.
The new partnership is a strong one, since Miami Dade College is the nation's largest, most diverse institution of higher education in the country, offering more than 300 programs of study and several degree options, including associate, technical and baccalaureate degrees. MDC has articulation agreements with all universities throughout the state and more than 100 institutions around the world.
— Staff Report
More Powerful Partnerships Articles