---
Cultural Spotlight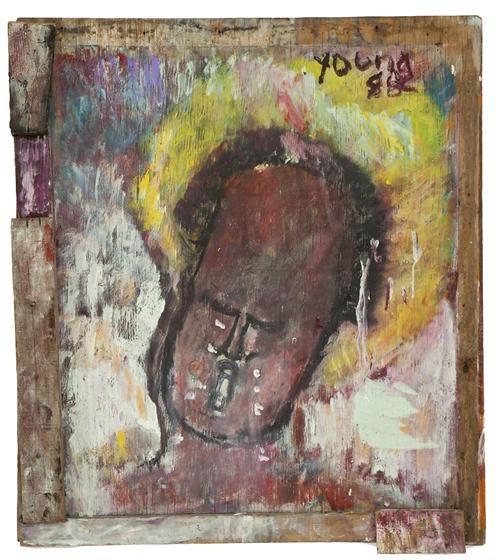 New Gifts Join MDC's Vast Art Collection
The MDC Museum and Galleries of Art + Design (MGAD) recently welcomed impressive additions to its collection donated by noted Miami architect, designer and philanthropist Richard Levine.
Listed in the acclaimed Who's Who in Interior Design  and 1996 winner of the American Institute of Architects' Outstanding Interior Design Award, Levine is currently president of the nonprofit American Foundation for the Arts, which he founded in 1976.
Highlights of Levine's gift include paintings by celebrated Miami outsider artist Purvis Young, as well as two artists' books collaboratively made by renowned international artists and writers: one by Black Mountain poet Robert Creeley with plates by American artist R.B. Kitaj; the other by famed avant-garde Irish novelist and playwright Samuel Beckett with plates by French-Israeli painter Avigdor Arikha.
A self-taught artist, Young was discovered in the 1970s while working out of his back-alley home studio in Miami's historic yet downtrodden Overtown neighborhood. Inspired by the mural movements of Chicago and Detroit and African and African-American art, Young captured the spirit of Overtown in vibrant murals and paintings composed with found objects and house paint. He became a cultural icon for Overtown, gaining national critical acclaim as an urban expressionist painter. He passed away in 2010.
The artworks donated by Levine join the more than 1,600 works in the College's permanent collection. Since its founding, MDC has collected art of all mediums and genres, including painting, sculpture, works on paper, photography, video, film, installation and public art. Selections from the permanent collection are displayed regularly at the MDC Museum and Galleries of Art + Design and year-round on the grounds of the College's seven campuses.
— MR
More Cultural Spotlight Articles