---
Features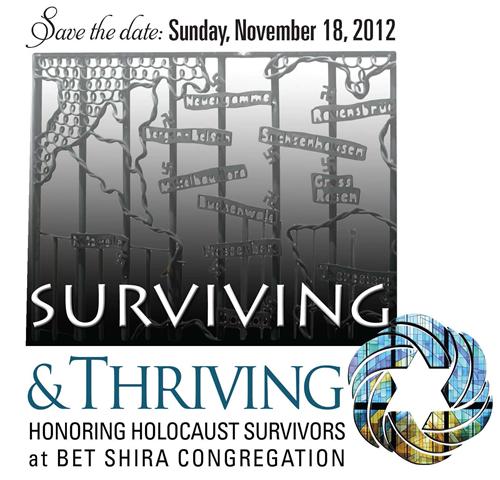 Spreading a Message of Hope
Seeking to share stories of great courage and perseverance, Miami Dade College is working with a local synagogue to create a video documentary that will feature Holocaust survivors whose experiences serve as an inspiration for others.
The film, produced in partnership with Miami Dade College's Holocaust and Genocide Education Program and Bet Shira Congregation, will debut Sunday, Nov. 18 at a synagogue event honoring Holocaust survivors and their families. The project highlights how they survived, thrived and enriched the South Florida community and the world.
Incredible Strength
In the documentary, survivors discuss their lives before, during and after World War II, including their time at concentration camps, what gave them the strength to endure their hardships and how they came to America, said MDC Speech Professor Susan Lichtman, who is coordinating the project.
"Our goal is to spread a message of hope," Lichtman said, "and to convey the message that through education we believe we can fight the devastating consequences of ignorance, prejudice and hatred. That's why MDC had such vision in saying 'yes' to the project."
Lasting Impact
At the documentary's fall debut, MDC President Dr. Eduardo J. Padrón will provide an introductory video greeting, and U.S. Rep. Ileana Ros-Lehtinen will offer closing remarks. Then the documentary will be available for classroom instruction, said Randall Kaufman, chair of Homestead Campus' Arts and Sciences Department and one of the founders of MDC's Holocaust education program. Segments also will be streamed online.
"From the moment we learned about Bet Shira's desire to produce a video, the idea mushroomed and became an exciting partnership between the congregation and the College," Lichtman said, noting how proud she is of MDC's role in an effort that involves dozens of people from the school and synagogue.
— Staff Report
More Features Articles