---
Making Their Mark
Shaping the National Agenda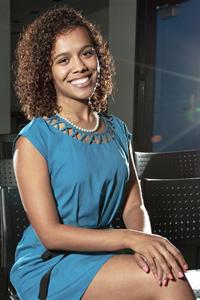 Angie Flores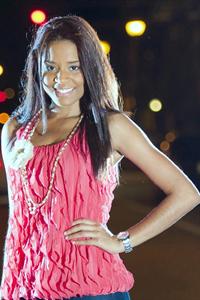 Johanny Adames
MDC continues to shine as "Democracy's College," playing a visible role in national politics. Not one, but two outstanding students from the College were invited to take the stage at the Democratic National Convention earlier this fall, where they spoke passionately about issues such as education and Pell grants.
Excellence Personified
MDC Honors College student Angie Flores, who also had the distinguished honor of introducing Dr. Jill Biden, delivered an address on the life-changing possibilities that come with the opportunity of education – the core of Miami Dade College's mission.
"The statistics say that I shouldn't be here, that the most someone like me should hope for is to get by, not to get ahead," said Flores, who is studying education at North Campus and also serves as vice president of the campus' Student Government Association. "But I am not a statistic. I am a young woman with a bright future."
For MDC journalism student Johanny Adames, the opportunity to take part in such an important historic event reaffirmed her educational experience at Miami Dade College, where she has learned important lessons about civic engagement and skills to succeed not only in her career but also in life.
Active Participation
"Standing on that stage, I felt so proud of my education," said Adames, who spoke about how Pell Grants have enabled her to attend college. "What I have learned in class – about important national issues, about giving presentations – I was able to apply here. My experiences at Miami Dade College gave me the confidence to do this. It has given me a real sense of accomplishment."
The experience was especially meaningful since Adames, who moved to the U.S. from the Dominican Republic when she was 11, is casting her first vote for president after earning her U.S. citizenship earlier this year.
Spotlight on Higher Education
Miami Dade College President Dr. Eduardo J. Padrón also participated in a prominent panel discussion on "The College Advantage" during the Republican National Convention, where the distinguished panel members considered the challenges and opportunities facing America's higher education system and what needs to be done to better prepare the nation for success in the knowledge economy. The event was presented by one of the College's educational partners, the Lumina Foundation, created to increase students' access to and success in post-secondary education.
— AMS
More Making Their Mark Articles