---
Academics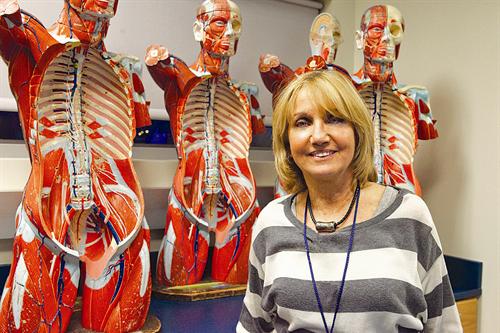 Taking Research to a New Level
As Miami Dade College's new Bachelor of Science in Biological Sciences takes off, its School of Science welcomes a valued addition to its faculty in Dr. Marta Torroella-Kouri.
A well-respected and highly active contributor in the field of cancer research, Torroella-Kouri has traveled the globe as a research fellow, as a professor and as a student. Her academic credentials include a master's in microbial genetics from Cuba's National Center for Scientific Research, a Ph.D. in genetics from the Czechoslovak Academy of Sciences, and postdoctoral training in Germany and Sweden. Frequently published, she has been invited to share her rich expertise and experience as a speaker at dozens of important research symposia around the world.
With decades of life-saving research under her belt and an extensive track record of awards, fellowships and endowments, Torroella-Kouri is fulfilling a major personal and professional goal at MDC: passing on her valuable knowledge to a new generation of scientists.
"I have been very committed to research, but I've always loved teaching," said Torroella-Kouri. "I feel so useful and so motivated. It is a highly gratifying experience."
While simultaneously completing important cancer research on a National Institutes of Health grant she received, Torroella-Kouri is now giving MDC biological science students a first-hand view of what's possible, bringing them into her lab to do research and laying groundwork for a cancer research program at MDC's burgeoning School of Science.
"Several of my students want to go into research, biotechnology or medical school, and they are eager to get some first-hand experience in the lab," Torroella-Kouri said. "I am so happy to share my experience and knowledge with all of them."
— MR
More Academics Articles