---
Cultural Spotlight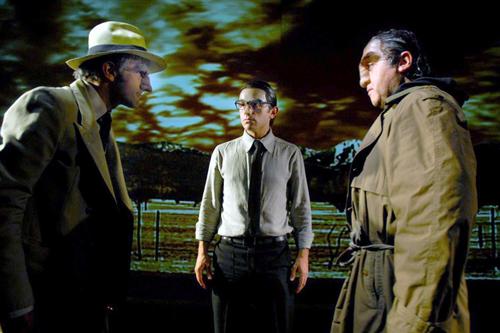 MDC Live Arts Series Thrives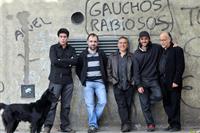 Pablo Aslan Quintet
MDC Live Arts audiences have reveled in dynamic Spanish flamenco dancing, swayed to the soulful rhythms of music by jazz greats, been mesmerized by the unique sounds of an internationally acclaimed band and been captivated by the high-energy choreography of one of the country's foremost hip-hop dance companies – and the season's only half over.
Spring will usher in four more exciting performances from noted dancers, actors and musicians, beginning with Abraham.in.Motion in February, when renowned choreographer Kyle Abraham brings his extraordinary company to Miami to perform his latest work, Live! The Realest MC. Inspired by Pinocchio's plight to be a "real boy," Abraham investigates gender roles in the black community and the quest for acceptance in the world of hip-hop celebrity.
On the heels of this performance, Rude Mechs will take a wild and inventive look at the cult of acting in The Method Gun, in which performers in the Austin, Texas-based company present themselves as the abandoned disciples of a questionable acting guru, who are attempting to realize their mentor's vision of a reduced production of A Streetcar Named Desire. Both satirical and celebratory, it explores ideas of togetherness and loss, as well as the dynamics of being part of a tight-knit group.
Next up in March, Chile's Teatro Cinema will present the U.S. premiere of Sin Sangre (Without Blood), an adaptation of a novella by Italian author and playwright Alessandro Baricco. Wrought with darkness and tension, this fast-paced production combines intense dialogue and raw action with a widescreen cinematic projection.
The season closes with Argentina's Pablo Aslan Quintet, lauded by critics for bringing the iconoclastic music of tango master Astor Piazzolla to life. When Piazzolla died in 1992, there were few musicians keeping his music alive, but through his latest recording, Aslan brings an extraordinary focus on tango's relationship to jazz, and on Piazzolla's central role in its development.
For tickets, dates or details, visit www.mdclivearts.org.
More Cultural Spotlight Articles