---
Cultural Spotlight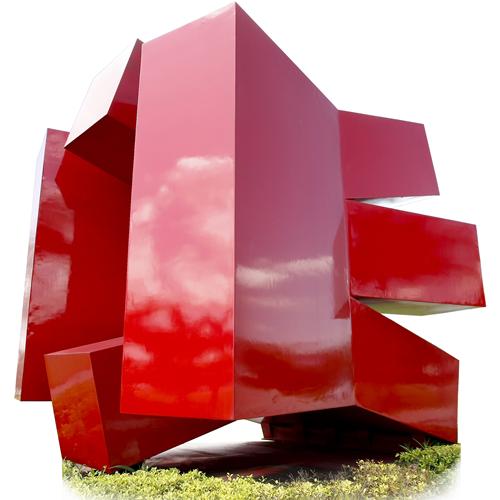 MDC in 3D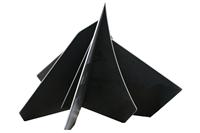 'For Miami: A Good Heart' by Jean Ward
As the originator of many of South Florida's most significant cultural events and institutions, Miami Dade College's commitment to the arts is unquestionably profound. Now more than ever, thanks to the combination of growing private donations of artwork and MDC's longstanding partnership with Miami-Dade County's Art in Public Places, the College has blossomed into one of the primary sites of public art in the region.
In Plain View
The recipient of numerous private donations in recent years, North Campus' sprawling grounds double as the Miami International Sculpture Park (MISP), home to 69 contemporary and modern sculptures placed throughout the campus' 243 acres and accessible free of charge to all visitors year-round.
Most visible for its spectacular size and scope is the Halegua Collection. Donated over the past five years by international sculptor Alfredo Halegua and his wife, Dr. Raquel Halegua, the collection is comprised of monumental modernist sculpture as well as smaller abstract works. MISP visitors also enjoy sculptures by Mario Almaguer and William King.
More recent additions to the campus' inventory of public art include Learning Gives You Wings, a sculptural installation by Rafael Consuegra that scales the height of Building 1; The Philosopher, a bronze by late South Florida artist Rose Alterman; Niños, a group of sculptures by international sculptor dEmo, and a collection of sculptures made by artists from around the world as part of MDC's collaborative efforts with the nonprofit International Solidarity for Human Rights.
Art Epicenter
In Downtown Miami, the College's Wolfson Campus has for decades been the city's epicenter of public art, presenting seven works on long-term loan from the county's Art in Public Places program as well as others donated or acquired by the College.
Enjoying prominent locations on campus are iconic works by Richard van Buren, Ronald Bladen, Kenneth Snelson, Forrest Myers and Jean Ward, among several others.
The most recent addition is Enrique Martínez Celaya's Tower of Snow, donated in honor of the 50th anniversary of Operation Pedro Pan, an exodus from Cuba in which thousands of children traveled to the United States alone in hopes of a better life. It stands meaningfully next to Miami Dade College's National Historic Landmark Freedom Tower, once a center for processing newly arrived refugees.
"Coming in contact with sculpture on campus is immensely valuable for all students, no matter what their course of study, whether it's fine arts or nursing or electrical engineering," said Wanda Texon, director of Campus Galleries, associate curator of the MDC Museum and Galleries of Art + Design, and an instructor at MDC's New World School of the Arts. "Displaying public art affirms an institution's commitment to enriching students' day-to-day experiences with an attractive and stimulating campus environment that challenges and inspires the mind, taking it in new directions."
— MR
More Cultural Spotlight Articles