---
Making Their Mark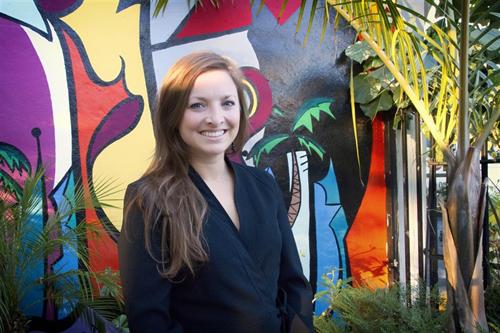 Expanding Her Expertise
With a bachelor's degree in science and technology, a specialization in international development and a master's in public health from the University of Michigan, Maureen O'Brien still wanted more expertise to help her tackle the disparities she saw in the U.S. health system. So the devoted health professional decided her next best move would be pursuing an associate degree in physician assistant (PA) studies at Miami Dade College.
Now in her second year in the program, she is earning recognition nationwide for her efforts to improve public health. Before beginning her studies at Miami Dade College's Medical Campus, O'Brien was an epidemiologist with the Michigan Department of Community Health (MDCH). The outstanding work she and her staff did there recently was recognized by the U.S. Environmental Protection Agency when they were presented with a National Environmental Leadership Award in Asthma Management at the American College of Chest Physicians (ACCP) conference held in Atlanta. O'Brien also participated in a two-day ACCP Community Asthma and COPD Coalition Symposium.
Making a Difference
This is rapid recognition in a field that is relatively new to the 29-year-old. While O'Brien has been working in public health since 2004, she started focusing on helping people overcome the causes of asthma less than three years ago. Since then she has volunteered and participated in research for Managing Asthma Through Case Management (MATCH) and more recently has volunteered with the South Florida Asthma Consortium.
"Often the triggers of asthma don't get addressed in homes or in workplaces," said O'Brien, adding that asthma is the leading cause of absenteeism in schools. MATCH, which was launched in Michigan, helps reduce environmental asthma triggers by providing in-home education to families.
Combining Her Talents
"My goal as a health care practitioner is to reduce disparities in U.S. health care," O'Brien said. "I always wanted to do a combination of clinical care and public health work, so MDC's PA program was the perfect fit for me."
Proud to be working toward her new degree, she added, "I chose MDC because it has so many clinical partnerships in South Florida. And Medical Campus' programs have a great reputation in the medical community."
— BK
More Making Their Mark Articles