---
Making Their Mark
Ready for Prime Time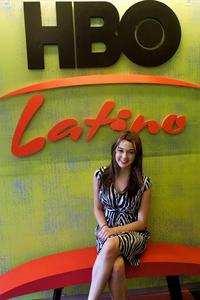 Honors College graduate Melissa Baron interned recently for HBO in New York City.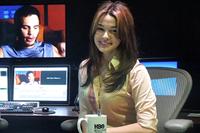 Baron worked in the editing session for '2 Days: Julio Cesar Chavez Jr.'
Working for HBO network is the dream of thousands who enter the entertainment business each year, and one talented Honors College graduate recently succeeded in attaining that lofty goal.
As a Hispanic studies major at Wolfson Campus with a minor in journalism, Melissa Barón thought she wanted to be a news anchor after graduating. This past summer, however, an internship with HBO in New York City changed her life. She now knows the entertainment industry is her passion after working three red-carpet premieres, helping interview celebrities alongside well-known directors, producing her own promos and assisting a producer on HBO's hit series Face-Off With Max Kellerman. She even got to meet middleweight champion Julio César Chávez Jr.
Barón, who is only 22 years old, has always put in the hard work required to achieve big dreams. Before the HBO internship, she worked at Univision in Miami, which she says ultimately gave her an advantage in landing the HBO job because it helped her build the skills and confidence needed for the intense series of interviews and vigorous application process at HBO.
"When I was there, they saw something in me, and it made me feel they were proud of my work," Barón said. "Just like my professors at MDC, they believed in me, and that was a major key to my success."
— SR
More Making Their Mark Articles