---
Powerful Partnerships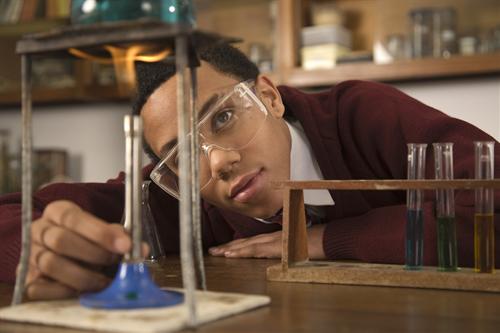 Collaboration Fosters Access to STEM Fields
Miami Dade College is expanding on a collaborative initiative that aims to significantly boost the number of students earning degrees for in-demand jobs in science, technology, engineering and mathematics (STEM) fields.
A team of faculty members from MDC and the University of Florida (UF) have won a five-year, $1.7 million federal grant to augment a distance-education program enabling MDC students to earn a bachelor's degree in microbiology from UF. The grant, recently announced by the National Science Foundation (NSF), is part of the organization's STEM Talent Expansion Program.
"MDC and its School of Science are truly excited about NSF's support of this innovative new way to attract more students into quality science programming," said Dr. Heather Belmont, dean of the School of Science. "We look forward to working closely with UF to promote this partnership."
Launched last fall, the program is aimed at students from minority groups traditionally underrepresented in STEM disciplines. Based at MDC's North Campus, where 90 percent of students are Hispanic or African-American, the distance-ed option allows students to attend UF without relocating to Gainesville, reducing expenses and enabling students to maintain their employment and personal responsibilities.
"We believe this program will allow students to become science graduates who otherwise would be unable to do so for financial or cultural reasons," said Eric Triplett, principal investigator for the grant and chairman of UF's microbiology and cell science department. "This is one of the very few science degrees available by distance education anywhere in the U.S. from a top research university."
The funding will help officials at both institutions improve the existing program by offering new features that may improve retention: scholarships, peer-to-peer tutoring, career mentoring and undergraduate research experiences. Lecture classes are taught online, but students will do their lab work in person at MDC or one of several local UF facilities.
The program is open to all students, regardless of ethnicity, who have received an associate of arts degree from MDC and earned minimum grades in prerequisite courses.
— AMS
More Powerful Partnerships Articles