---
Academics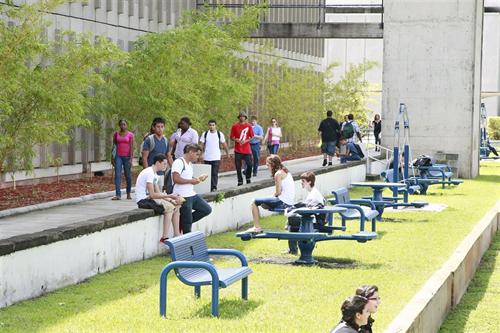 'Newsweek' Ranks MDC High School Sixth in the Nation
Burnishing its already sterling reputation for academic rigor, Miami Dade College's School for Advanced Studies (SAS) full-time dual-enrollment high school was ranked No. 6 in the nation and No. 2 in the state of Florida by Newsweek in the magazine's annual "America's Best High Schools 2013" report.
Newsweek's rankings are based on college-readiness indicators, including graduation and college matriculation rates, SAT/ACT scores and Advanced Placement (AP) participation and scores. With graduation and college-bound rates both at 100 percent along with sky-high exam scores, SAS outranked all other high schools in Miami-Dade and Broward counties to place within the national Top 10.
Now with locations at four MDC campuses, SAS was founded in 1988 in partnership with Miami-Dade County Public Schools, enabling high-achieving high school juniors and seniors to accrue college credits while benefiting from a challenging curriculum and engaging academic environment. Setting the school apart from any other in its district, all of its students take dual-enrollment courses directly at MDC campuses.
"It is truly a privilege to be associated with a high school that has a rich tradition of providing exceptional educational services to students in this community," said SAS principal Dr. Omar Monteagudo. "This recognition, coming on the heels of our silver anniversary, is a testament to the degree of professionalism exhibited by our faculty and staff and the dedication and resilience of our remarkable students. This is one more example that opportunity truly changes everything."
— MR
More Academics Articles