---
Features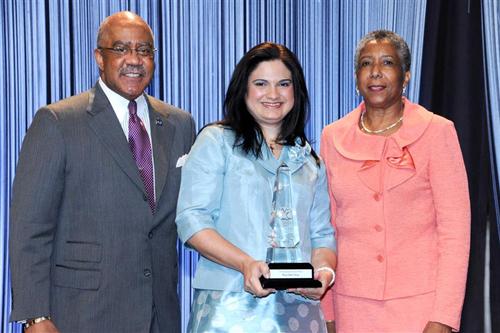 MDC: Model of Diversity, Icon of Strong Leadership
With a commitment to quality, diversity, innovation and best practices, Miami Dade College is no stranger to prestigious honors.
The latest recognition comes from the American Association of Community Colleges (AACC), which conferred upon MDC its Advancing Diversity Award for the College's significant and sustained contributions to advancing diversity in community college leadership, the community and within higher education as a whole.
The first award of its kind, it highlights Miami Dade College's ongoing dedication to social equity for all students and personnel; reflects the diversity of its community and student population; models innovative and progressive practices that support institutional diversity; and maintains and advocates for policies that support diversity at local, state and national levels.
The College has graduated more Hispanics and African-Americans than any other college in the country under the leadership of MDC President Dr. Eduardo J. Padrón, who recently received an honorary doctorate from Brown University alongside Academy Award-winning director and actor Ben Affleck and noted Pulitzer Prize-wining author Junot Díaz.
"This recognition is truly on behalf of everyone who is part of what we call 'Democracy's College,'" Padrón said. "Diversity is a cornerstone in everything we do. At Miami Dade College, we have proven that diversity, open access and quality can go hand in hand."
MDC students represent 184 countries and speak 94 languages. Minorities are reflected in 75 percent of its administrators, 63 percent of faculty and 88 percent of staff.   
The Honorable Ileana Ros-Lehtinen, member of the U.S. House of Representatives for Florida's 27th Congressional District and a proud MDC alumna, also was recognized at the ceremony in San Francisco.
— AMS
More Features Articles