---
Features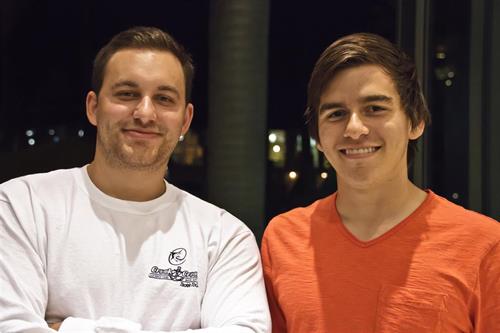 A Crystal Clear Business Plan
College students accustomed to having someone else pick up after them may have trouble adjusting to dorm life where the buck and the dust bunnies stop at their feet.
That's where Miami Dade College student Eric Martí and Crystal Clean Miami come in.
Not even a year old, the thriving start-up company that specializes in laundry and room-cleaning services already has a steady clientele of between 35 and 40 students, most of whom attend either the University of Miami or Florida International University.
Filling a Niche
"We saw a big window of opportunity here in Miami," said Martí, who's studying business administration and economics. "When people are studying nonstop, Crystal Clean Miami helps them out dramatically."
Martí, who co-founded the company with high school friend and right-hand man Thomas Silva, said that his Miami Dade College courses gave him the competitive advantage he needed for his enterprise to excel.
"My business classes included fascinating case studies and valuable market research," he said. "That really put us ahead of the curve."
Martí and Silva used their savings to launch the business, which opened in the fall of 2012. They have a few washing machines and dryers and a small space in Homestead where they do the laundry. They also use campus facilities. Expanding beyond the laundry services offered when they first opened shop, the young entrepreneurs branched out into the room-cleaning business, which turned out to be larger than they expected.  
Fees range from $20 to $60 depending on the particular type of service. The company also offers discounts for regular clients and referrals. Crystal Clean Miami employs two or three people depending on workload and schedules of the clients. In addition, the partners pitch in a lot themselves.
Already in the Black
Remarkably for a small start-up that hasn't even reached its first anniversary, the company is already profitable.
"I always had a knack for entrepreneurial ventures," said Martí.
As for the future, the young business owners want to expand to more of South Florida's private schools.
"We're planning on keeping it going for now," Martí said. "If a buyout offer comes, we'll consider it."
If you or someone you know has an unsightly dorm room, learn how to solve the problem at crystalcleanmiami.weebly.com.
— Staff Report
More Features Articles