---
Features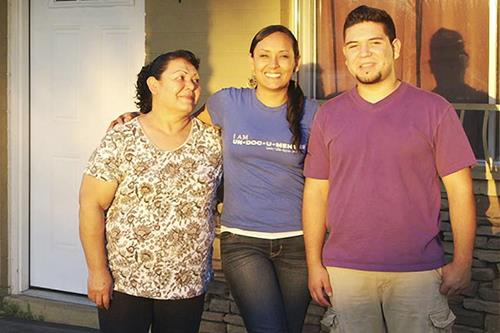 Working Toward the Dream of Higher Education
When a Miami Dade College student, who prefers to remain anonymous, turned 18, she was ready to enter college. When applying for financial aid, however, her parents confessed that they were undocumented, making her ineligible to receive assistance. Unfortunately, this is a common occurrence for millions of undocumented young people who are brought here as children and raised as Americans.
Miami Dade College was recently selected as one of only five locations in the nation to screen the documentary The Dream is Now. This collaborative film effort by campaign founder Laurene Powell-Jobs, a philanthropist and the widow of Steve Jobs, and Academy award-winning director Davis Guggenheim (An Inconvenient Truth and Waiting for Superman) seeks to raise awareness about the plight of undocumented youth in America and to push Congress for immigration reform.
Making a Difference
"Miami Dade College has a long, impressive history of activism," said Meryam Bouadjemi, a leadership team member in the campaign's college outreach effort and a first-generation college student whose father faced deportation proceedings when she was a teen. "The students and leaders at MDC are a strong voice for this campaign. I understand how hard it is to make a place in this world and while I'm not a dreamer, I am an ally."
The Dream is Now was founded by Powell-Jobs after she witnessed low-income youth in California not being able to achieve a college education due to their immigration status.
Steadfast Support
MDC President Dr. Eduardo J. Padrón has shown strong support for the effort and led MDC in numerous initiatives seeking change.
"I've seen first-hand the incredible potential that undocumented students have to contribute to our nation's economy and society," he said. "Our country cannot afford to waste one single talented person, which is why policymakers need to pass federal legislation that will once and for all provide an earned path to citizenship for undocumented youth. I truly believe our young people have what it takes to push this movement where it needs to go."
— JG
More Features Articles