---
MDC News Bytes
Roadmap to College Completion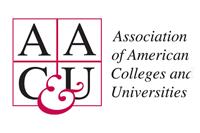 MDC's Roadmap to Completion is part of an AAC&U project designed to identify best practices and opportunities for enhancing student achievement.
Newly created grant initiatives are revving up the success rates of incoming MDC students to help them achieve their academic goals. The Roadmap to Completion pilot program connects faculty, students and student affairs staff by utilizing MDC's existing academic progress alert system and active advising to address issues and promote student achievement.
The initiative, which is part of the Association of American Colleges and Universities' (AAC&U) project Developing a Community College Student Roadmap, began two years ago. It studied MDC's student success practices and interventions, and identified opportunities where strategic enhancements could enhance student achievement. MDC research found that students who successfully completed 50 percent or more of the courses required for their study program within one year are more than twice as likely to earn degrees. MDC is using this foundation to build its acclaimed Student Achievement Initiatives.
"Being intentional about heightening collaborations between faculty and student services has been instrumental in furthering our student success initiatives," said Malou C. Harrison, interim president of MDC's North Campus. "We're pleased MDC's Roadmap to Completion was recently highlighted in AAC&U's Peer Review: Emerging Trends and Key Debates in Undergraduate Education."
— Staff Report
More MDC News Bytes Articles