---
Academics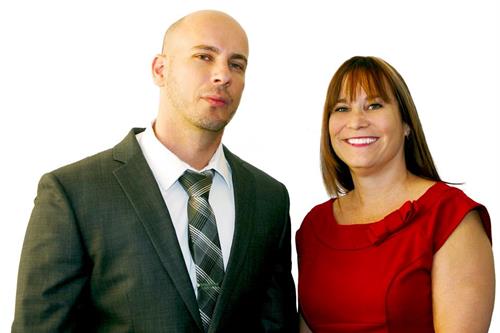 Virtually in a League of Their Own
Always a pioneer in finding ways to meet the educational needs of its busy student body, Miami Dade College has surged to the forefront of distance learning on numerous fronts, including most recently with an award-winning virtual humanities course.
MDC's Virtual College now boasts an enrollment of more than 17,500 students, who can complete many College Credit Certificates and Associate in Science degrees or their Associate in Arts completely online.
MDC Virtual College Lead Instructional Designer Alex Strzyzewski and Professor Sarah Garman recreated MDC's Humanities 1020 online course, which has won a prestigious Gold Award from the U.S. Distance Learning Association (USDLA) in the category of "Best Practices for Excellence in Distance Learning Teaching."
Not resting on these laurels, the course then won a Catalyst Award for "Exemplary Course Program" from Blackboard Inc.
MDC's Unique Philosophy
Garman, a professor at MDC's North Campus who also teaches in the Virtual College, said there are key reasons for the program's success.
"At some colleges, they have Web designers who are not content experts developing the courses with little or no input from faculty," Garman said. "But at Miami Dade College, faculty members are in charge of developing the courses."
However, professors who are experts in their fields aren't always also well-enough versed in how to create virtual courses that capture students' attention and the eye of judges in national competitions. For this high level of achievement, close collaboration with online experts is vital. And that is where the partnership between Garman and Strzyzewski proved to be the perfect combination of form and content.
"Alex is a very gifted designer," Garman said. "He gave my concepts deep thought, did research and then created pages based on the course content. He really has a talent for bringing my vision to life."
Enhanced Features
The Humanities 1020 course, which is a general-education requirement, has been offered by Miami Dade College's Virtual College for more than a decade. But the redesign has enhanced the learning experience with exciting new graphics, videos, music, animation and other compelling multimedia features. And the changes have encouraged student participation in the arts and culture of Miami.
"Students are given a lot more opportunity to interact with each other and with the content of the course and are now more engaged," Garman said. "We've received a lot of great feedback."
— WV
More Academics Articles