---
Cultural Spotlight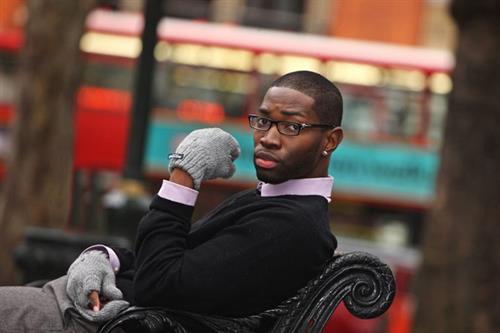 Pure Genius
In another example of his theatrical brilliance and boundless talent, MDC's New World School of the Arts alumnus and award-winning playwright Tarell Alvin McCraney was named a recipient of the 2013 MacArthur Fellowship.
This prestigious five-year grant, also known as the "Genius Grant," is awarded to individuals who show exceptional creativity and dedication in their work and the prospect for more in the future. This year's $625,000 fellowship was awarded to just two-dozen individuals, including scientists, ecologists, historians, choreographers, writers and other talented professionals in the sciences and humanities.
The MacArthur Foundation describes McCraney as a playwright of "poetic, intimate language" who explores "the rich diversity of the African-American experience in works that imbue the lives of ordinary people with epic significance." In addition to writing new works, McCraney is committed to bringing theater to elementary and secondary school students, particularly in underserved communities in his hometown of Miami.
The fellowship is designed to provide recipients with the flexibility to pursue their creative activities. McCraney is currently in London preparing for his adaptation of Antony & Cleopatra with England's esteemed Royal Shakespeare Company, before the production makes its way to New York City and Miami in early 2014.
"The fellowship came at a perfect time. Now I don't have to slam everything into my time off. All my projects are made less frantic," McCraney told The Miami Herald. "This will allow me to slow down, let this sink in and just make cooler-headed decisions. Now it's time to look at the long view of my work and career."
— AMS
More Cultural Spotlight Articles