---
Cultural Spotlight
There's No Place Like MDC for the Holidays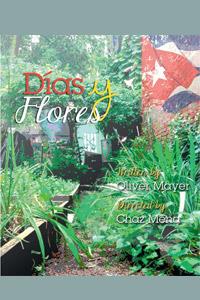 'Días y Flores' opened the theater season at Kendall Campus.
'Tis the theater season to be jolly at MDC as stages across the College's campuses chime in the holidays and ring in the cheer with everything from classic comedy to a musical version of a beloved classic.
Kendall Campus' Studio Theatre was off to a rousing start this fall with the recent success of Días y Flores, directed by actor and faculty member Chaz Mena. A darkly comic play about tensions and flirtations among succeeding generations of urban Latino immigrants, it was written by award-winning playwright Oliver Mayer, who was in attendance for the production and gave a presentation as part of the Hispanic Heritage Month on-campus celebrations.
From generations at odds to a disparate pair of roommates, the Kendall stage will bring the perennial favorite The Odd Couple to a whole new era of theatergoers in time for the holidays. Under Prof. Deborah Mello's direction, this Neil Simon classic will enjoy a two-week run starting Dec. 5.
Wolfson Campus, too, decks the halls with the Jason Howland musical Little Women, based on the beloved Louisa May Alcott classic. Directed by Amy Ibberson, this production will run Dec. 12-14.
Recently representing the U.S. at the VIII International Festival of Theatre Schools in Bogotá, Colombia, MDC's Prometeo Theatre received standing ovations for Papeles, written by dramaturg and MDC faculty member Brad Beckman and Miami-based playwright Hector Pino. The award-winning short was masterfully co-directed by Artistic Director Joann María Yarrow and Beckman. Following this success, Prometeo will stage the world premiere of Materias oscuras, opening Dec. 13. Directed by Yarrow and translated by Pino, this Spanish-language adaptation of Oliver Mayer's Dark Matters — with the playwright in attendance — will bring 2013 to a riveting close, with more great works to come in the new year.
— Staff Report
More Cultural Spotlight Articles