---
Cultural Spotlight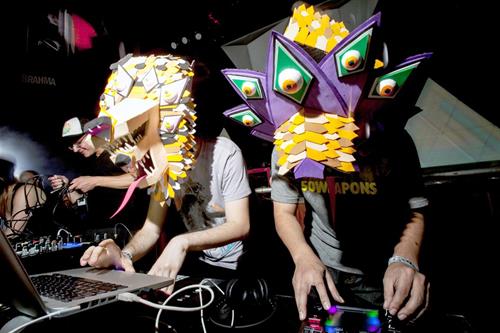 MDC Live Arts Delivers Magnetic Performances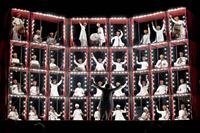 The Manganiyar Seduction stirred the audience to rousing applause.
MDC Live Arts delivered an adrenaline-pumping start to the season with its inaugural OLA Music Fest. Celebrating the new wave of Latin music that's spreading across the globe, OLA featured five of today's most cutting-edge Latin bands, including Colombia's Meridian Brothers, Peru's Dengue Dengue Dengue!, Puerto Rico's Chinchillos del Caribe, and Miami's soulful groovesters Elastic Bond and Mr. Pauer.
"Miami is a unique breeding ground for innovation and creativity in Latin music," said Kathryn Garcia, executive director of MDC Live Arts. "OLA Music Fest showcased new and emerging trends and allowed Miamians to experience firsthand some of the region's most dynamic new bands."
Members of the bands also convened for an engaging panel discussion on "New Trends and Digital Innovation in Latin American Music" as part of MDC's Honors College Colloquium. All of the artists who perform each season with MDC Live Arts share their outstanding experience and talent through extended residencies, master classes and discussions.
Spellbinding Journey
Equal parts rock concert, global music performance and dazzling theatrical experience, The Manganiyar Seduction created a rapturous union between the traditional music of India's desert Rajasthan region and the visual seduction of Amsterdam's red light district. Conceived by Indian director Roysten Abel, this seduction of the spirit began quietly with a solitary desert fiddle, then built to an ecstatic eruption of sound, light and color as the Manganiyar community transported audiences beyond their world at Miami-Dade County Auditorium.
— AMS
More Cultural Spotlight Articles