---
Features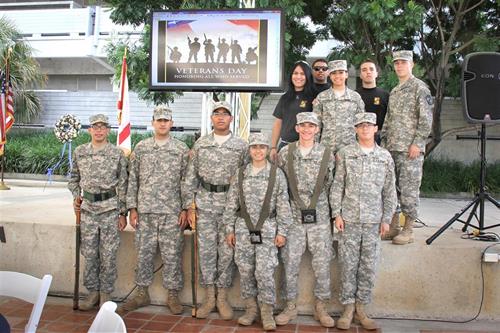 MDC Saluted as a Top 'Military-Friendly' School
Walk around any of MDC's eight campuses or sit in any of the thousands of classes it offers and chances are you'll find a veteran or an active member of the U.S. Armed Forces. This semester alone, nearly 1,400 veterans and men and women in uniform enrolled at MDC. Because of its commitment to meeting their needs, MDC was chosen as a "2014 Military-Friendly School" by Victory Media Inc.
Miami Dade College ranked in the top 15 percent of more than 12,000 schools competing nationwide. MDC was recognized for bolstering the policies, efforts and results used to recruit and retain military and veteran students. The College also received accolades for its academic credibility, tuition assistance and military support on campus, among other factors.
MDC's ongoing pledge to enhance the academic experience for veterans and military personnel also includes efforts such as priority registration, creating an Individualized Education Plan (IEP), recognizing appropriate military training for college credit, and establishing a partnership with the Miami Vet Center, to name just a few of its many initiatives.
— Staff Report
More Features Articles