---
Making Their Mark
At the Height of Achievement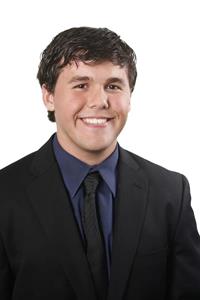 MDC Honors College graduate Andres Roque is one of only 10 students nationwide to receive Phi Theta Kappa's 2013 Hites Transfer Scholarship award.
Behind every great scholar are outstanding mentors. Andres Roque, one of only 10 students nationwide who received Phi Theta Kappa's 2013 Hites Transfer Scholarship awards, said he owes much of his success to Honors College professors Chris Migliaccio and Daphnee Gilles.
"They were my leadership professors, and they did a great job" said Roque, 20, who graduated from MDC in May with a 4.0 GPA and is now majoring in psychology at Florida International University.
"Miami Dade College's Honors College really helps students understand who they are, what their strengths and weaknesses are, and how each of us can build on our unique characteristics to become better leaders in the community."
Roque has certainly done the latter, and the proof is the Hites award, which is Phi Theta Kappa's largest and most prestigious scholarship. Roque will receive a $7,500 scholarship award and a medallion.
This year's recipients were selected by a panel of independent judges from more than 2,300 applicants. Hites Scholars are chosen based on leadership skills, academic achievement and engagement in college and community activities.
After completing the bachelor's degree, Roque plans to go to graduate school en route to becoming a clinical psychologist. 
He is already well on his way to becoming a shining example of what an MDC education can do for hardworking students.
— WV
More Making Their Mark Articles