---
MDC News Bytes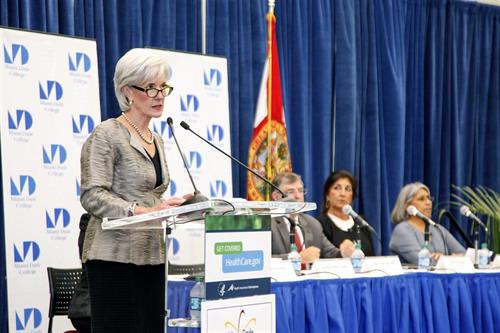 A Font of Information for the Public
Always excelling in informing the public of vital national issues, Miami Dade College recently hosted a forum featuring U.S. Health and Human Services Sec. Kathleen Sebelius to shed light on complex health care issues.
"The single largest challenge is to get information to individuals who may be eligible for benefits but really don't know anything about the market,'' she said. "In October, we began a six-month education and outreach effort."
As a focal point for the South Florida community, Miami Dade College will continue to host important information sessions in the coming months. Students and the community can learn more about health care topics to help them make informed decisions.
— MR
More MDC News Bytes Articles