---
MDC News Bytes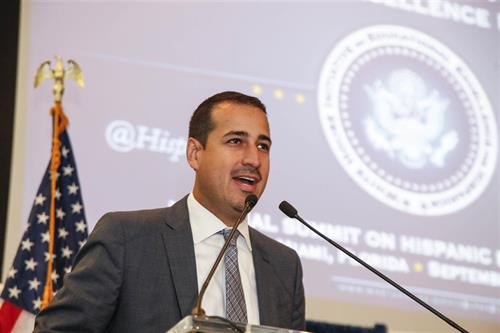 White House Comes to MDC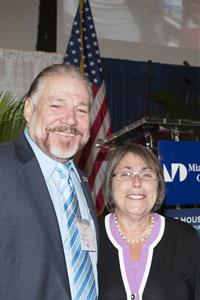 Modesto Abety-Gutiérrez, president and CEO of The Children's Trust, and U.S. Undersecretary of Education Martha Kanter spoke at the White House Hispanic Early Learning summit.
A steadfast contributor to the shaping of national policy on education, Miami Dade College recently hosted the White House's National Summit on Hispanic Early Learning at Wolfson Campus.
Organized by the President's Advisory Commission on Educational Excellence for Hispanics, which is chaired by MDC President Dr. Eduardo J. Padrón, the full-day summit brought to MDC many high-level officials, including Special Assistant to the President for Education Roberto Rodríguez, U.S. Department of Education Undersecretary Martha Kanter, and The Children's Trust former President and CEO Modesto Abety-Gutiérrez. The summit members discussed topics encompassing early learning among Hispanic children, including presidential proposals and ways for encouraging private and philanthropic investments and boosting awareness.
— MR
More MDC News Bytes Articles