---
Academics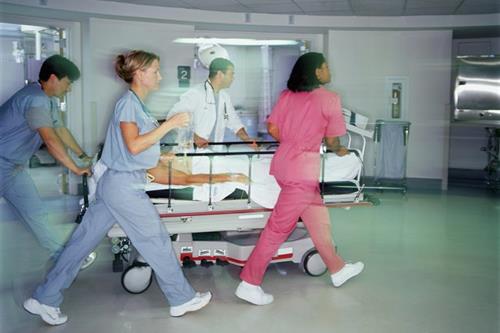 Taking Acute Care to the Next Level
Amid a changing health care landscape that is requiring hospitals to step up their approach to acute care, Miami Dade College is leading the charge, arming its legions of health care graduates with the highest level of preparation to minimize patient readmissions.
Boosted by new regulations by which hospitals are no longer reimbursed for admissions of recently discharged Medicare and Medicaid recipients, preventive care and patient education are top-of-mind among hospital administrators. As the producer of more nursing graduates than any other training institute, college or university in the region, MDC's renowned Benjamín León School of Nursing is making a difference by ensuring that its graduates are fully aware of the quality controls necessary for preventive efforts to have a substantive impact.
"About 80 percent of the problems that lead to readmissions stem from system problems," said School of Nursing Dean Dr. Amy Pettigrew. "Many of the things that are keeping people in the hospital too long or causing them to return are preventable through best practices and patient education."
Whether they hold an associate degree or a Bachelor of Science in Nursing (BSN), MDC graduates enter the workforce with the knowledge of and the clinical experience in competencies defined by the Quality and Safety Education for Nurses Institute: patient-centered care; teamwork and collaboration; evidence-based practice; quality improvement; safety; and informatics.
"From Day One, our students are introduced to these competencies – BSN students from a leadership perspective – enabling them to not only recognize but tangibly improve safety and quality of care," Pettigrew said.
— MR
More Academics Articles