---
Features
Focusing on Human Rights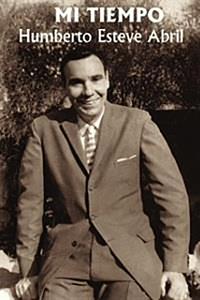 As part of MDC's commemoration of International Human Rights Day, author and human rights activist Humberto Esteve presented his autobiographical book at InterAmerican Campus.
As part of a semester-long human trafficking awareness campaign, dozens of students from MDC's InterAmerican Campus used creative methods to educate the community about one of the most virulent crimes against humanity. Blogs, photography exhibits, videos, community forums and published essays were among their means of outreach and were presented at a symposium on Global Awareness and Civic Responsibility as part of International Human Rights Day.
The human trafficking campaign at InterAmerican Campus kicked off in September with the aim of engaging fellow students and the greater South Florida community. As part of the campaign, human rights-related curriculum was implemented across disciplines, as well as training and development workshops to help prepare students for global citizenship.
A committee led by InterAmerican Campus faculty also hosted a series of 13 events featuring speakers from local universities, community leaders and international experts in the area of human trafficking and modern-day slavery. Students also teamed with local farm workers as part of the service-learning aspect of the project.
"The goals of the campaign are to raise awareness of this global issue and offer opportunities for quality learning experiences and sustained interest among students through their active engagement and creativity," said Michaela Tomova, chair of InterAmerican Campus' Department of Communication, Arts & Philosophy. "Through faculty leadership, curriculum enrichment and broad student involvement across disciplines, the campaign raises civic responsibility and asserts the power of knowledge in addressing human rights issues."
— AMS
More Features Articles