---
MDC News Bytes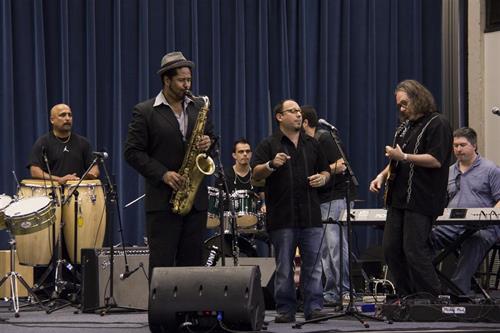 Support for Disaster Victims
Staging a relief concert at Kendall Campus, the MDC community came together to pledge support for the victims of Typhoon Haiyan, a Category 5 storm that devastated the Philippines. The event was a collaboration between MDC; the Miami-Dade County Asia-American Advisory Board; and Miami-Dade County Mayor Carlos A. Giménez and Miami-Dade County Commission Chairwoman Rebeca Sosa, who are both alumni of the College.
The Philippines Disaster Relief Concert's star lineup included The Spam Allstars, Conjunto Progreso, Juan Turros and members of Suénalo, Sophie Encanto of Elastic Bond, MDC Professor Dr. Ed Calle, The Miami Saxophone Quartet, Eddie Trujillo and the Afro-Cuban Jazz Allstars and members of the touring band of Arturo Sandoval, among many others.
All campuses also collected donations for relief efforts.
— AMS
More MDC News Bytes Articles